Getting married in a big city like Philadelphia or New York is something to remember. Waking up in a cozy hotel bed, on an exciting street, with possibly the best cup of coffee you've ever had in hand. Urban weddings also means making it easy for your friends and family to find lodging and transportation to your wedding. But with a big city wedding comes bigger prices. What can you do to keep your budget in check?
Create a budget that fits you.
First things first. Your budget doesn't have to seem like the most practical option. It's your wedding! So decide what's most important to you. If a live band, exotic flowers, or a lobster dinner is important to you, then prioritize that. Maybe you don't care much about invitations, flowers, or something else. Give them less priority. And know that your budget is going to ebb and flow as the planning process continues. You're not going to spend exactly what you planned, so go into it with an open mind.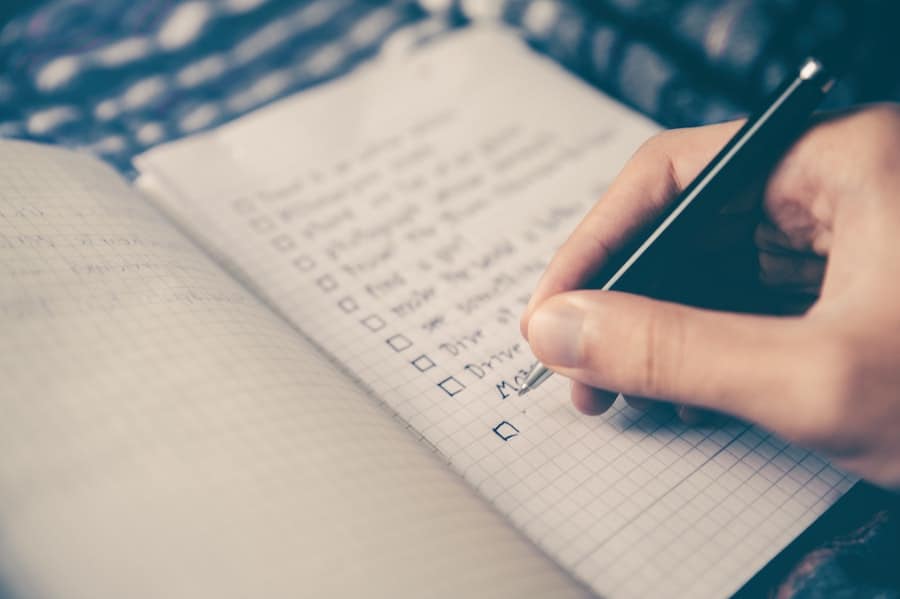 It doesn't have to be Saturday.
Of course, Saturday weddings are ideal, but that's why they're the most expensive. Consider a Friday wedding or even a Sunday brunch wedding to save on costs. It might mean getting married at your dream wedding venue, but at nearly half the price.
Stationary.
Everyone loves a handwritten invitation on ivory paper, wrapped in twine and flower petals, encased in a wax-stamped envelope. But it all adds up. If you're hosting a large wedding, you might save in the way of invitations. Opt for something like Minted for unique invitations at a reasonable price. If you're hosting a small wedding, don't be afraid to address the envelopes yourself! Custom envelopes with printing is just another cost.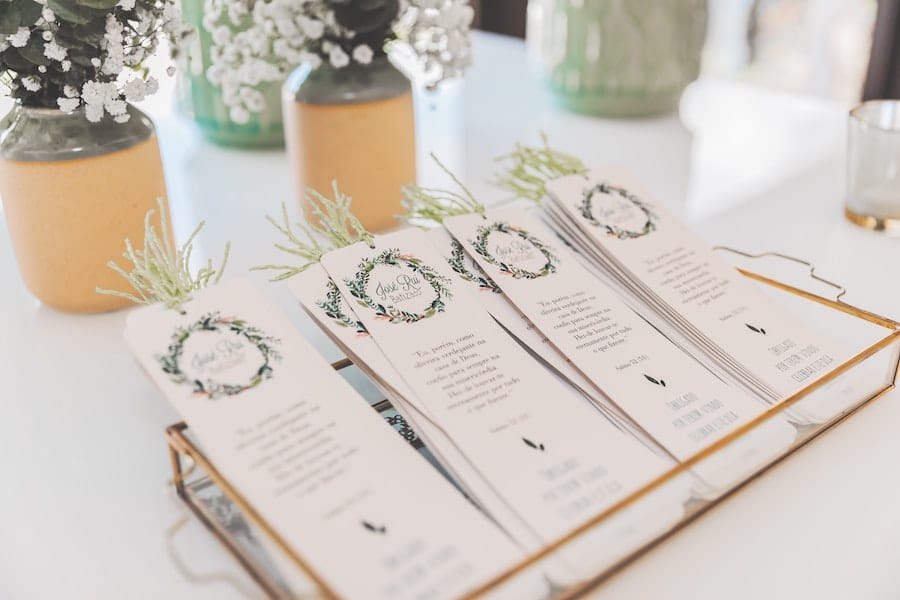 Keep an eye out for discounts.
Follow brands you love on social media so you're aware when they run specials – especially for the little details. Discounts on small things like programs, napkins, favors, and more can really make a difference.
Pay attention to package deals.
Often with a venue comes tables, chairs, linens, and so forth. But if they don't, this is just an extra expense you'll take on yourself. So pay extra attention to what is included in the venue you're renting. It might even work out better to go for the venue that was slightly out of your budget, if it means linens and flatware are included.
Don't be afraid to buy used.
Resources like Facebook Marketplace and NearlyNewlyWed are great for finding lightly used wedding materials. Most couples pay thousands to only use the decor for one evening, so buying things like centerpieces used is an excellent option.
In-season is the name of the game.
For both food and flowers. The average cost of feeding one person at a wedding is $40 for a plated meal and $27 for a buffet, according to MyWalletJoy. Open bar adds $15 to that. And tipping your caterer adds 20% on top of that. So when assembling your menu, try to aim for what fruits and vegetables are in season. The same goes for flowers. Pink ginger lilies, African violets, and bird of paradise make for an eye-catching and exotic bouquet. But if you're talking about a Philadelphia wedding like we are, that's probably not your most budget-friendly option. Opt for flowers that are grown locally and in-season. Ask your florist to involve lots of greenery as well to greatly reduce costs.
Hire the right photographer.
Let's face it, it's essential. If you don't want 40 people with iPhones trying to snap a picture of you on your special day, you'll need to hire a professional. But going for a boutique photographer in a big city is not cheap. Work with a photography agency that works with your budget without cutting quality. Finding a photography agency with a great reputation. That means showing up on time, paying attention to the right moments, and capturing your personality in their work. Without breaking the bank.