Discover the best wedding venues in the Philadelphia area; from the top hotels to intimate settings, to the best-hidden gems. Philadelphia has countless historic places, charming rustic barns, beautiful chic buildings, an eclectic museum, and gallery venues that make for the best weddings and celebrations. Top-notch wedding venue options, from indoor to outdoor venues, older and new wedding venues, and big or small wedding venues. With endless venues, here are a few of those amazing venues.
Artesano Gallery is the newest and trendiest grand venue in town, located in Manayunk, one of the oldest towns in Philadelphia. The historic early 1900's sprawling warehouse offers a unique, spacious where you are able to host your ceremony, seamlessly move into your cocktail hour, and transition to your reception – all under one roof.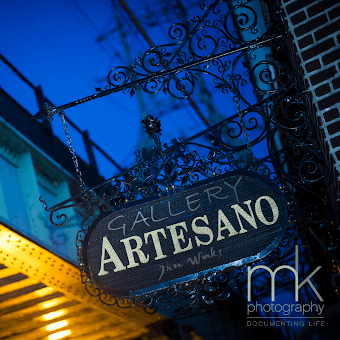 The Farmhouse is a premier wedding venue in Chester County. The restored 18th-century farmhouse boasts a beautifully appointed ballroom and spacious landscaped surroundings. Smaller, more intimate celebrations are elegantly executed in the adjacent Farmhouse Bistro. The 230-year-old historic landmark facility is selected to host the most beautiful weddings, special events, and corporate celebrations in the area.
The Philadelphia Zoo offers a wide range of unforgettable venues for your special occasion. Guests can sip cocktails immersed in a world of brilliantly colored birds, dine in the midst of majestic great apes and celebrate in glamorous style with our rare and exotic big cats. An exceptional event deserves an extraordinary setting. Floor-to-ceiling glass exhibits let your guests watch their favorite creatures. Step outdoors and see breathtaking views of nature and magnificent fountains.
Create your own storybook wedding aboard Philadelphia's own Tall Ship. Their private rooms take full advantage of the unparalleled views of Philadelphia's waterfront and skyline. The multi-level decks offer a glorious open-air experience, as well as tented space. The finest cuisine is paired with skilled professionals, resulting in an amazing wedding for you and your guests. The Moshulu is delightful by day, and dazzling by night.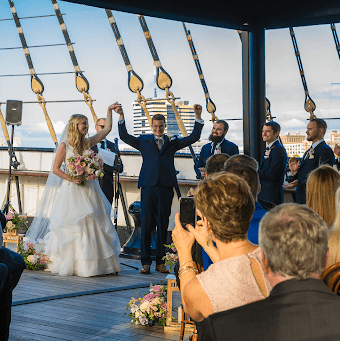 Grounds For Sculpture, a 42-acre sculpture park and museum, and Rat's Restaurant offer a full complement of resources and services for a wide range of social, private, and corporate functions at this top event venue. Intimate garden setting with a variety of designed water gardens and hardscaped nooks and crannies. The Water Garden is the perfect setting for a wedding cocktail hour or an al fresco corporate lunch retreat and so much more.
Now you have your venue picked out! Find a photographer to capture your beautiful day Contact us for a quote.