A wedding is for sure one of the most important moments in everybody's life and there are many photography styles to pick from. You will be glad to remember those beautiful moments decades later. Before the selection of a photographer, let's do some homework. Wedding photography allows photographers to explore their artistic freedom resulting in wedding photographers having several "specific" styles. It's important to learn about different wedding photography styles to pick the perfect photographer to meet your needs and wants.
Traditional Wedding Photography
Traditional wedding photography, also known as Classic Wedding Photography, has been around for a while. It is a more technical and formal style that incorporates lighting, composition, posing, and directing. Traditional photography allows the photographer to create the perfect space to take a picture where everyone is giving their best pose. The traditional style requires more time with a smaller production volume. The photographer will tell you where to stand, sit, look, and be very hands-on.
Illustrative Wedding Photography
A photography style that contains photo-journalistic and traditional wedding photography. The photographer may ask the Bride to get dressed close to an open window with the natural light available, but then photograph her in a candid style with no posing. Selecting the perfect outdoor background to shoot the couple in front of or changing the lighting indoors to create a different aesthetic. Illustrative wedding photography goes above and beyond the bounds of everyday photography. This type of imagery steps over the line, which creates stunning visuals and concepts.
‍Fine Art Wedding Photography
Fine art photography is a photography style created to make the images enjoyed as visual art. Fine art steps further into the realm of art than documentary. The images need to have an element of artistic intent rather than just capturing what is right in front of you. Fine art wedding photographers capture images that are intended to be appreciated as art, not just documentation of the event. The details are the glue of every story, tying it all together. Weddings tend to have an influx of beautifully subtle details in their decor and attire.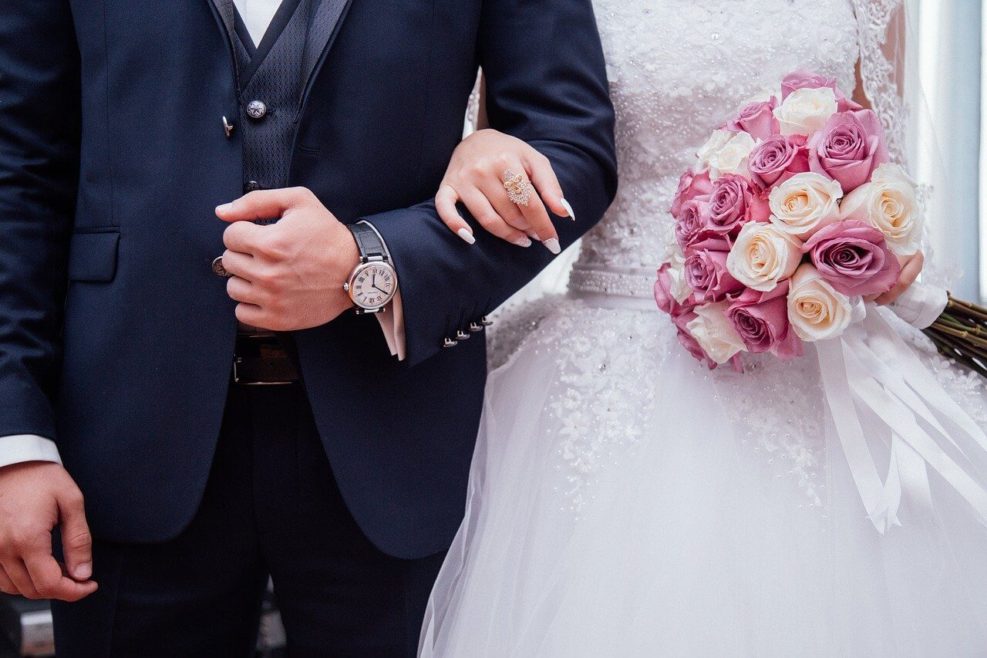 Black and White Wedding Photography
Black and white wedding photography is a good way to capture classic and timeless images. Black and white photos are timeless and classic. Black and white wedding photos shift the focus back to people's faces and emotions, it also gives the photos a vintage vibe. Whether you capture a candid moment or pose them with the bride and groom, even black and white photos of the guests and the bridal party will come out looking great. The drama of black and white wedding photos shows up more when cloudy skies form the background in your images, or your photos include the crazy weather rolling in across landscapes or in grand shots that also include some form of architecture.
Aerial Wedding Photography
Aerial photography is great for showing outdoor wedding locations and the couple in a remote area with beautiful sceneries. Image composition is not that crucial as bird's eye view shots are usually always very interesting, as long as you exclude elements that look out of place. Aerial photography and videography are stunning and cinematic and provide a perspective that is incredibly unique and even emotional. It is a photography style created with drones and it can capture those grad and sweeping views. Gathering guests on the lawn, spelling out words, creating a beautiful design, and more, allows you and your photographer to get creative.
Now you know your wedding photography style, Find a photographer to capture your beautiful day Contact us for a quote