Your wedding photographer has a big role to play on your big day, here are some photos you need at your wedding, a checklist. Capturing the images that you'll treasure for a lifetime, and there are indeed a lot of important moments to capture. A wedding photography checklist, like the one we're sharing below, will give you an idea of the types of wedding photos you can make sure get captured. This wedding photography checklist is mostly for your own reference.
The Getting Ready Moments
Some of the best candid moments come from getting ready photos. Focusing on you surrounded by your loved ones. This is a time when you are truly glowing, and it shows! Some key moments also happen during this time. Your mom or family member might be helping you with your wedding garment. You might have your grandmother finish the last buttons. Or you might do fathers first look! All of these moments are so important and deserve to be captured.
The moment where you see yourself all ready can be an emotional time and a beautiful moment to capture and remember forever. Everyone around you is so happy, so excited, and the energy is contagious! By having getting ready photos, you can capture some of these important details, that you can always have.
It is also important to have us photograph the little details during this time. These are intimate pieces you fell in love with! Pieces like the flowers in your bouquet, your hair, your manicure, and the details of your wedding garment. These little details often make for our couples' favorite images.
The Personal Portrait
Couples' portraits are sessions are individual photos of each couple, nobody else, which usually happens after all the other formals are done. Ideally, the portraits are done somewhere away from the guests so the couple doesn't get distracted or pulled in different directions which only delays or extends the portrait session. Some couples opt for a "first look" which happens before the ceremony.
Having a formula is not a bad thing. If you worry that all your weddings might end up looking the same, don't! Each couple is unique and their wedding is unique to them. Besides, if they have booked you after having looked at your portfolio, that probably means they like your style and your work and they expect their photos to have the same look and feel as your other weddings.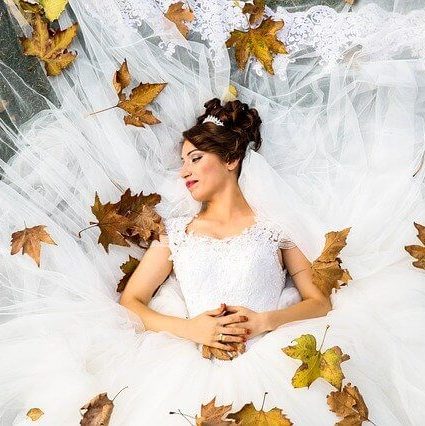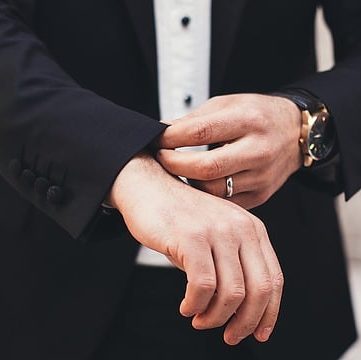 The First Look
First-look wedding photos may not be the newest trend in wedding photography, but they're still a hot topic. The first look is when a couple sees each other for the first time on their wedding day. This intimate moment typically makes for an emotional photo opportunity. It gives you and your partner a few moments together. It can be overwhelming with emotion but no matter what, it is one of the main photos couples love to look at mostly don't skip it.
There is so much activity and things to accomplish on your wedding day that sometimes taking it all in just isn't possible. Even more, a reason to have a photographer capturing those unseen moments right before you. Also, consider the first look with parents and friends. The first look moments with their bridesmaids, groomsmen, sisters, brothers, fathers, mothers, and all family and friends members you love the most. Some of the most beautiful moments captured are first look reveals between family and friends.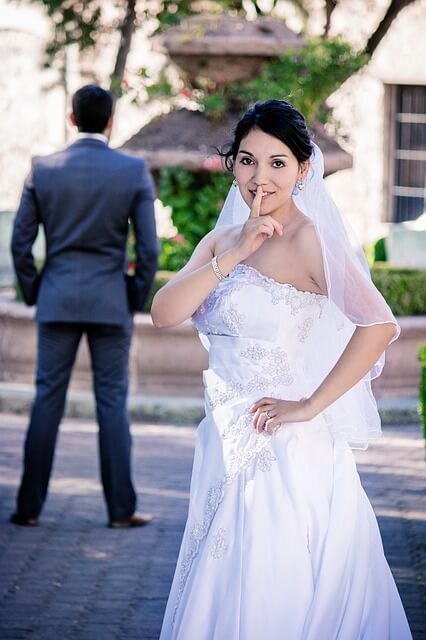 The Place Setting
Table seating and table cards are how guests know where to sit during receptions. These may present in various and creative ways. You should photograph a wide shot of the setup and then a detailed photo of the seating. The dinnerware and stemware have been chosen with intention, photographing the setup are important. Getting the different perspectives and angles.
The centerpieces, if there is only one style, photograph it both horizontally and vertically as well as taking a close-up detail photo of it. If there are different styles on each table, take photos of each style. If, for example, they have placed a different photograph on each table, you don't have to photograph each table. Instead, select one or two that you like and photograph two or three different tables.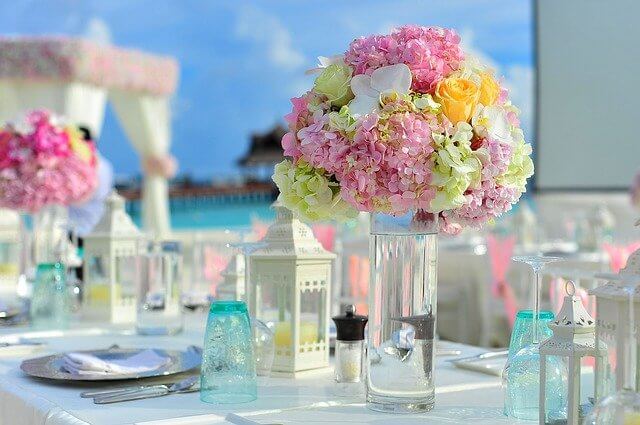 Overall Checklist
Guests mingling at cocktail hour
Wedding party grand entrance
Married couple grand entrance
First dance
Couple at their table
Table photos of guests
Couple mingling with guests
Loved ones giving speeches and toasts
Couples' reactions to speeches and toasts
Parent and special dances
Wedding party and family members dancing
Guests dancing
Band and/or DJ performing
Cake cutting
Couple and/or guests enjoying any non-dancing entertainment
Bouquet and/or garter toss, if applicable
Last dance
Send-off
Couple getting into their post-wedding transportation
Guests arriving at the wedding venue
Ushers escorting the guests to their seats
Each member of the entourage as they walk down the aisle during the processional.
Wedding party waiting at the altar.
Grand entrance.
Walking down the aisle.
Wide shot of the wedding guests taken from the couple's point of view.
Wide shot of the entire venue from the back.
Wedding traditions such as lighting the unity candle, breaking the glass, and jumping the broom.
Exchange of vows. Close up photos of the couple, several shots of themlooking at each other tenderly.
Exchange of rings. Close up of your hands as you exchange rings, several shots of the two of you looking at each other, and a few shots of you showing the rings on your fingers to the crowd. Don't forget a few shots of your ring bearer.
I do. You'd want amazing photos of this very moment. Make sure you get a professional wedding photographer who can make images speak emotions.
First kiss. You might need to ask your officiant beforehand to step out of the frame for a bit so your photographer can get a great shot of your first kiss.
Guests. When you're at the altar, you won't be able to see the reactions of your guests. So, have a second photographer take lots of pictures of your guests throughout the ceremony too.
Before the recessional. Some couples take pictures with the wedding party, immediate family, and closest friends before leaving the wedding venue. You can do this before the recessional or during cocktail hour.
Recessional. No wedding photo album is complete without a picture of the newlyweds being showered with confetti. There's bound to be lots of hugging, laughing, and crying right after this so ask your photographer to watch out for candid moments.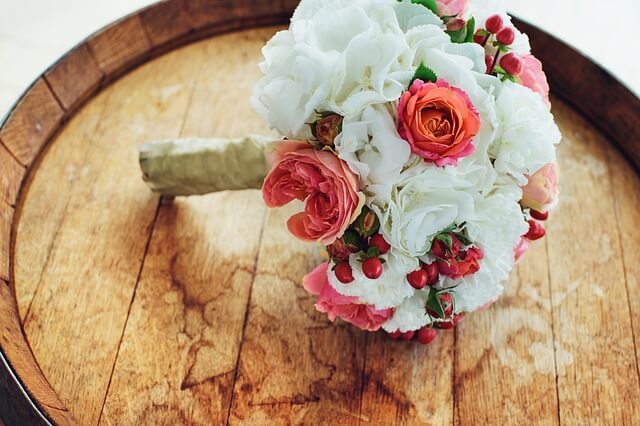 View Our Wedding Photography Portfolio for more Inspiration & contact us to make it happen