An outdoor wedding in Philadelphia is a compelling mix of historic homes, seasonal foliage, and special touches that elevate the wedding day. Here are 5 beautiful outdoor venues for your wedding day.
Portico is an enchanting venue at a Victorian mansion in Philadelphia. It sits within the extraordinary 55-acre Awbury Arboretum in the historic Germantown neighborhood of Northwest Philadelphia. Once the private enclave of an extended Quaker family, the Arboretum is a green oasis. A densely-populated urban environment with the Francis Cope House as its centerpiece.
The venue's capacity is 175 with outdoor dining on a flagstone patio and a white tent encircled by landscaped gardens. The Francis Cope house has floor-to-ceiling windows and a magnificent wrap-around porch. Guests can survey the picturesque English landscape of specimen trees, woods, and rolling meadows. Imagine meandering trails, wetlands, and open fields.
The grounds of Awbury Arboretum were laid out in the 19th century in the English landscape garden. A tradition was held by William Saunders, designer of the Capitol grounds in Washington, DC. They include botanical gardens, specimen trees, meadows, wetlands, birds, native wildflowers and grasses, even a Secret Garden.
There are many gathering spots for photos and ceremonies. With different vibes-enchanted forest, verdant lawn, shaded clearings, English garden, white peaked tent, all as picturesque and charming as can be.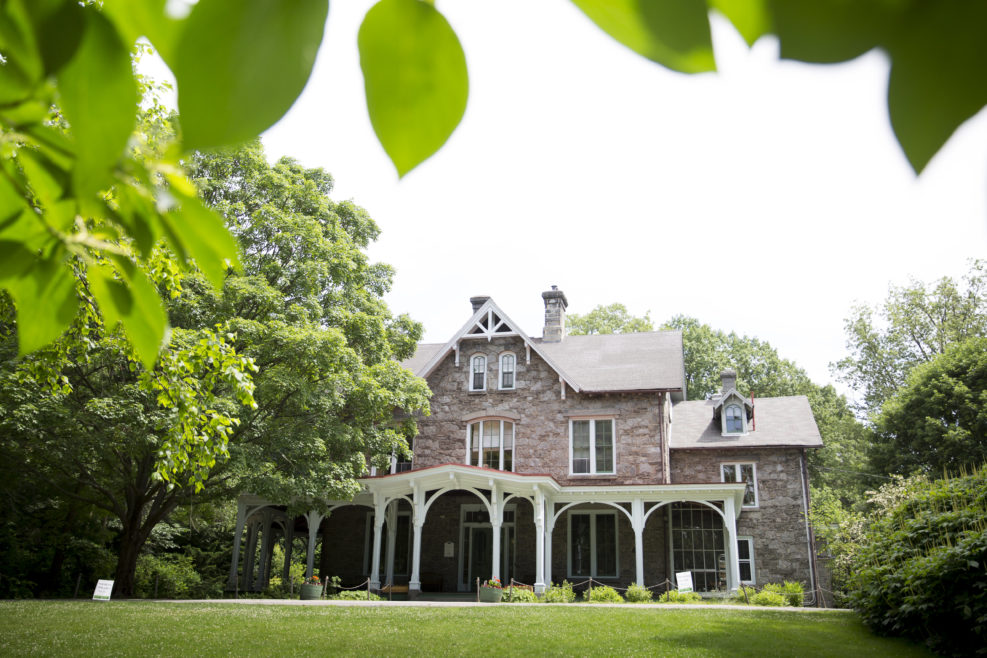 The Manor House at Prophecy Creek Park is a wedding venue located in Philadelphia, Pennsylvania. It sits on 80 acres and is home to the rich history. Its offers timeless events a unique grounds surrounded by lush gardens and rustic architecture. The 80 acres offers endless photo opportunities allowing the couple to create the scenery they desire for their wedding. Whether it is the bold Manor House, a large red barn accompanied by a photogenic silo, or twin ponds hiding amongst the cattails and tall grass your guests will be guessing what's next.
The Manor House is the eleventh property Mr. Fair has transformed into a beautiful Wedding Venue Destination. You will always find him walking throughout the property to ensure all is perfect for the event of the day. He considers every Bride his "Adopted granddaughter" and enjoys being called "Pop Pop" by many. They offer inclusive wedding packages which allow our couples to relax and enjoy the wedding planning process!
Alverthorpe Manor is an elegant wedding venue located in Jenkintown, PA. Home to the Abington Art Center, this estate acts as a historical gem for couples to enjoy their big day. The onsite team will work closely with you during your planning process. They will ensure each element of your wedding matches your vision.
The current Manor, designed by Ernest A. Grunsfeld, is an art-deco-inspired, 52-room mansion built in 1939 for Lessing J. Rosenwald, son of Julius Rosenwald, the part-owner, and leader of Sears, Roebuck, and Company. The Art Center's Studio School wing of this unique building once housed Rosenwald's enormous collection of rare books and prints. Now it resides in Washington, D.C. as the Rosenwald Collection.
First built in 1939, Alverthorpe Manor has acted as a vibrant hub for Pennsylvania's artistic and cultural movement. This art-deco-inspired, 52-room mansion now provides a stunning backdrop for soon-to-be-weds to host their romantic events. You will have access to 27 acres of lush land to host gatherings with up to 150 guests. One of the largest spaces is an elegant pavilion, where you and your guests can enjoy the picturesque surroundings. Also present is a spacious outdoor stage for your DJ or live band to set up for your outdoor receptions. Behind the manor are paved pathways that make a romantic setting for photo sessions and first looks.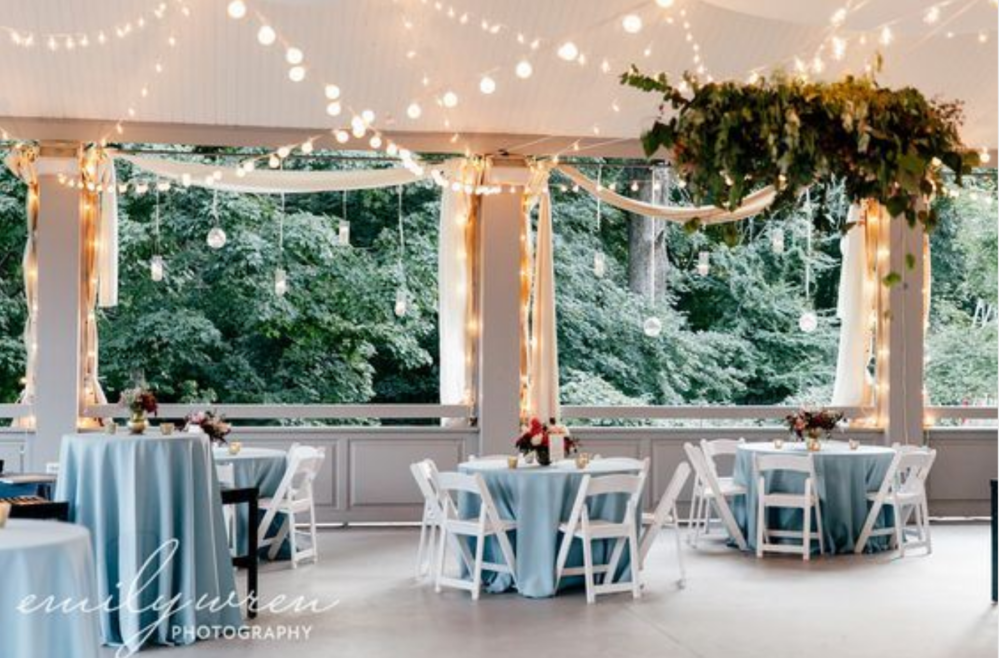 The Widener Visitor Center is an attractive 100-year old stone carriage house with an adjacent tented area. It serves as the base for your reception for up to 175 guests. You and your guests will dine and dance under the tent with stunning views of the valley below. Morris Arboretum is located in Philadelphia's historic Northwest, a few miles from the Pennsylvania Turnpike. It's a short drive from Center City Philadelphia.
One of the most romantic locations for an outdoor ceremony is the enchanting Rose Garden. It's best for a summer wedding, as it's in full bloom in June. The Magnolia Slope is another favorite venue, as it's set to a backdrop of rolling hills. Meanwhile, the Two Lines wedding ceremony site is located on the highest part of the garden. For a whimsical ambiance, pledge your love in the spacious Azalea Meadow or the Pennock Walk gated garden.
As an irreplaceable public garden, the Morris Arboretum provides a place of respite, beauty, and learning where the joy. The wonder of the natural world inspires all who visit to be enthusiastic.
The botanic garden offers intimate settings for an outdoor ceremony and transitional spaces for cocktails and lawn games. The new Eastwick Pavilion overlooking the river provides a beautiful, customizable space. It has modern amenities to entertain up to 350 guests. Enjoy outstanding food and exceptional service. The expert event planners help to handle all the details necessary to make your vision a reality.
Bartram's Garden is a public park and 50-acre National Historic Landmark. It's operated by the non-profit John Bartram Association in cooperation with Philadelphia Parks. A ceremony in this outdoor garden will have you under a Ginkgo tree, Franklinia tree, and 200-year old Yellowwood tree. As well as next to expertly preserved stone structures that transport you back to the 1700s. After you say "I do," stroll down to take beautiful photos beside the Schuylkill River or a manicured garden.
Minutes from Center City, this stunning ceremony and reception space is the oldest botanical garden in the country. At 45 acres, Bartram's Garden offers a sprawling expanse for couples wanting a timeless ceremony. Also, the reception mixes the natural splendor of nature with the edgy backdrop of the city skyline.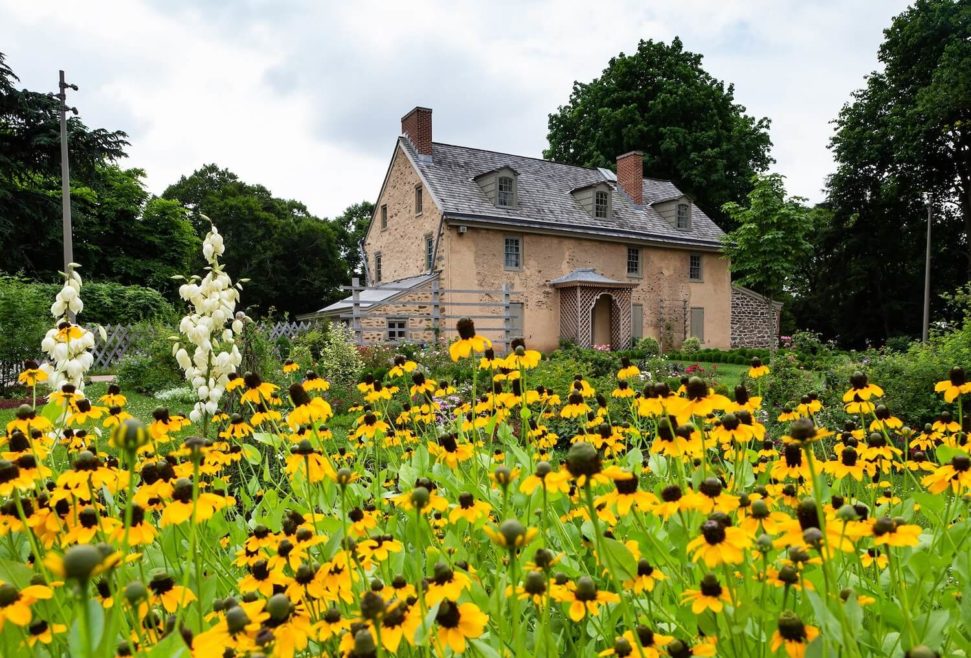 Now you have your venue picked out! Find a photographer to capture your beautiful day contact us for a quote