The biggest trendy wedding ideas of 2022 are often a reflection of couples' values. They're diving deep into crafting their celebrations to look like them, feel like them, smell like them, and be full of their favorite things and people. They want to make sure it's everything they want while keeping away from things they don't care about. Wedding Photographers of Philadelphia has a few ideas below to help you hop on the trend.
Bridal Subscription Boxes
Voted USA #1 Bridal Box of 2020 & 2021, Miss To Mrs. Box delivers themed boxes filled with all the bridal goodies and wedding planning essentials.
What you put decide to put in your bridesmaid proposal box should be true to you, but it should also delight your wedding party. That can mean gifts, pictures of a fun memory, or a card that makes them laugh, whatever feels right to you! There are lots of different options to suit every budget, so don't feel worried about the funds just yet, here are a few ideas:
A Personal Note
A box to ask your bridesmaids just isn't complete without a sweet handwritten card. Start by taking the time to write a personal note to each of your bridesmaids letting them know how excited you are to have them (hopefully) join you on the big day.
Sweet Treats
Who doesn't love an excuse to indulge their sweet tooth every now and then? Add this box of champagne-flavored gummies to your bridesmaid boxes for a treat they won't be able to resist.
Sleek Robes
Bridesmaid robes are a staple when it comes to getting ready on the day of. If creating a pampering bridesmaid proposal box set is your goal, loungewear is a great place to start.
Specialty Vendors
Couples are looking to entertain with elegance. Of course, any wedding day needs a staple dream team (venue, planner, photographer/videographer, caterer, florist, DJ/band), but couples are starting to seek more, especially when it comes to guest entertainment. Specialty vendors, like live painters, performers, and food trucks, will be a huge hit! Here are a few ideas:
Synchronized Swimmers
If your venue includes a pool, why not put it to good use and hop on the trendy wedding idea? With cheeky choreography and eye-catching costumes, synchronized swimmers will put on a performance that your guests won't soon forget. Schedule them during cocktail hour, when guests are already mingling.
Live Painter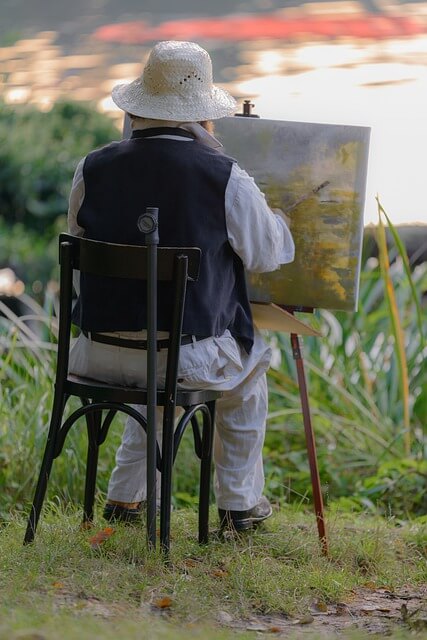 The masterpiece a live painter creates serves more as a keepsake for the marrying couple, but the guests will be excited to watch them as they work. Place the artist somewhere where they can see the whole set but isn't so far removed that guests can't easily amble over and observe.
Video Guest Book
In lieu of handwritten messages, some couples are now asking guests to record well-wishes with DIY video stations and iPads. Ask your band to remind attendees of the option a few times throughout the night. The more celebratory your guests feel, the more, ahem, expressive their sentiments might be.
Eco-Friendly Weddings
A green wedding, also known as an eco-friendly or sustainable wedding, is a celebration where the couple tries to reduce the event's effect on the environment. These days, green wedding ideas are plentiful, with more eco-friendly wedding decorations on the market and greener options for catering, invitations, and more. Here are a few ideas:
Eco-friendly Wedding Decor
Get sustainable wedding decor ideas for your eco-friendly wedding! Make your day look beautiful while also being kind to the earth. Borrow some decorative details from nature and incorporate them into your wedding style. For example, use real leaves as place cards for your guests to find their seats at the reception.
Eco-friendly Wedding Flowers
Keep these sustainable wedding ideas in mind when deciding on your wedding flowers to keep your day as environmentally friendly as possible. If you adore the idea of fresh blooms for your day, consider working with Repeat Roses! This innovative and eco-friendly biz transforms your wedding arrangements into bouquets that can brighten hospitals, nursing homes, and shelters after your event is over. They even compost them after the fact to keep waste out of landfills.
Eco-friendly Wedding Catering Ideas
When considering caterers for your wedding event, check out caterers who source their ingredients from local farms. Not only will you be helping to support local businesses and farmers, but you'll also bypass excess emissions from transporting items from farther away. Instead of using disposable dishware for your wedding reception meal, rent or buy used dishes and utensils.
Trendy Wedding Menu Ideas
Wedding menu ideas are taking over the wedding planning process as couples are getting more and more creative with what and how they serve their guests. You don't have to plan a nontraditional wedding to serve up unexpected, unique cuisine. There's a whole lot more to every aspect of your menu from the appetizers, to the main course, to dessert than you might have thought. Here are a few ideas:
Mini Ice Cream Cones
Who says you can't have ice cream on the menu? It is summertime after all! Serve mini ice cream cones in various flavors before or after dinner as a fun treat, the timing is all up to you.
Veggie Fresh Rolls
Your guests will love having access to bright, seasonal appetizers. Consider fresh rolls made with in-season vegetables, paired with a delightful sauce to top it all off.
Rosé Popsicles
These Rosé Popsicles are such a fun idea for serving up your favorite pink summer sipper in a unique way. Consider wine popsicles during your cocktail reception, or even later in the evening as an after-dinner treat.
With your trendy wedding planned, we can help you find a photographer to capture your beautiful day contact us for a free quote!